Studio apartments
KATIUSCIA 22
Porto Garibaldi - Studio Apartment - 1st Floor - Sleeps 3/4
rif: 19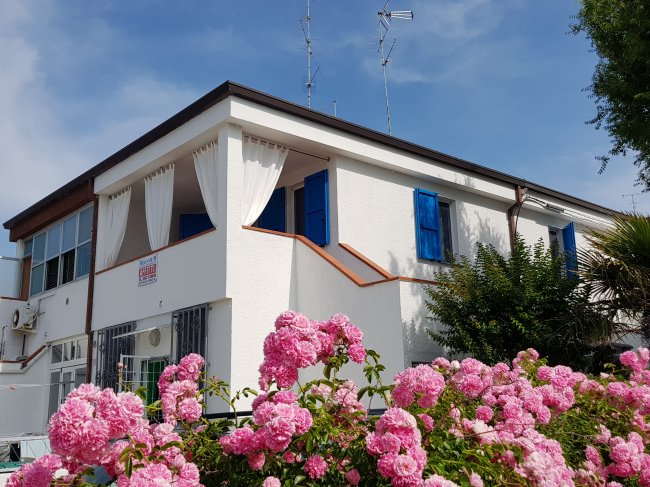 Property Description:
PROMOTIONS 2020
Whole MONTH APR € 300.00
Whole MONTH OF MAY € 550.00
Whole MONTH September € 550.00
A WEEK during April, May (to 16/05) or September (from 12/09 onwards) € 200.00
Beautiful studio apartment with partially separated sleeping area, SEA VIEW, private entrance with private garden with very shaded parking place, completely renovated and newly furnished, located on the first floor, close to the sea (50 meters) in central area close to all services. Consists of a terrace with sea view, a living room with a sofa bed (single or double), kitchenette, sleeping area with double bed, bathroom with shower (shower cubicle). Equipped with all amenities.
For non-promotional periods, very attractive prices with the seaside establishment.
EQUIPMENT:
TV-SAT
Washing machine
Refrigerator with freezer
Climate
Mosquito nets
Garden with carport, shower and outside washbasin
Complete kitchen equipment (pots, crockery, plates, etc.) and for house cleaning (broom, mosaic, pallet, etc ...)
Garden furniture table and chairs

* For bookings of two weeks free before or after a third week in the book
---
04-03
27-05
27-05
03-06
03-06
10-06
10-06
01-07
01-07
29-07
290,00 €
390,00 €
480,00 €
570,00 €
720,00 €
29-07
05-08
05-08
19-08
19-08
26-08
26-08
02-09
02-09
09-09
750,00 €
930,00 €
780,00 €
550,00 €
400,00 €
09-09
28-10
04-03
29-04
29-04
27-05
02-09
30-09
30-09
28-10
290,00 €
500,00 €
600,00 €
700,00 €
500,00 €
---
Property Position